Muhammad The Merciful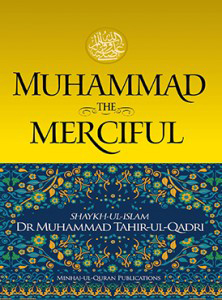 The Prophet Muhammad (peace be upon him) is the focus of love and devotion for one fifth of humanity. Even outsiders cannot deny his political genius and great statesmanship as the founder of a new world order and the stimulus for a succession of brilliant and progressive civilisations. But a study of his life in these terms overlooks arguably his most essential qualities – his mercy and benevolence.
Internationally renowned Islamic scholar, Dr Muhammad Tahir-ul-Qadri has produced a work unrivalled in its comprehensive treatment of the subject matter, illustrating the merciful character of the Prophet (peace be upon him) in all its aspects, towards humans and more generally towards all beings.
This book shows how in spite of immense hardships and painful ordeals, the mercy and compassion of the Prophet (peace be upon him) remained to the fore, even towards those who opposed and persecuted him.