UK: 'Love Muhammad (PBUH)' Conference urges unity to fight terrorism
On the 10th of January 2015, Muslim Youth League UK (MYL UK) in partnership with Ahl-ul-Bait Society held a very unique conference entitled "Love Muhammad Conference", which was attended by people of various sects and walks of life.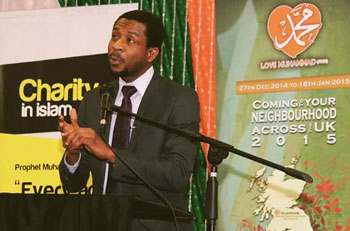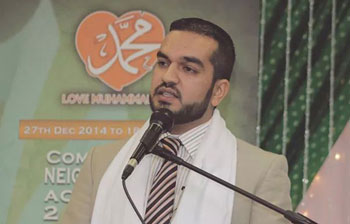 It was hosted by Sister Ambreen, President MYL UK-Sisters and Ahmed Khweir from the Ahl-ul-Bait Society of Scotland. It commenced with the beautiful recitation of the Qur'an by Dr Muhsin Nukhba followed by welcome speech from the Director of Ahl-ul-Bait Society Azzam Mohammad, who emphasized on the need of such events to bring the communities together. The next speaker was Shadow Minister Anas Sarwar, MP for Glasgow Central, who condemned the recent attacks in Paris and said that Islam is based upon love, peace and harmony. Addressing the audience MSP Hamza Yusuf, Minister of Europe and International Development, stated that Islam has been hijacked by a handful of people and we as Muslims have to emulate Holy Prophet (Blessings and peace be upon him) so that his characteristics of love, forbearance and forgiveness can be displayed. He congratulated MYL UK and Ahl-al-Bait Society of Scotland for bringing various sects on one platform and assured his full support in future.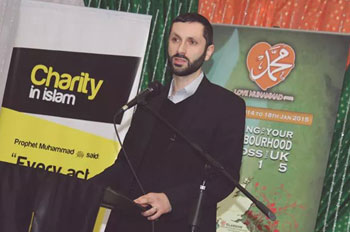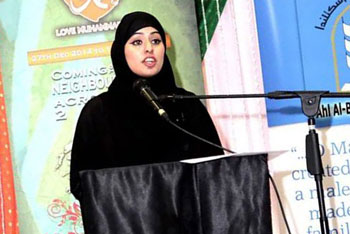 Dr Javed Gill, President of Muslim Council of Scotland, congratulated MYL UK and Ahl-al-Bait Society for this unique event and said that Muslim Council of Scotland will always support these initiatives whether they are intra or inter faith Harmony. The event was followed by a short Nasheed break. Brother Ali Khateebi recited some very soul touching couplets in English and Arabic which was very much enjoyed by all the participants. Dr Hakim Yusuf, the head of Faculty of Law in Strathclyde University, stressed upon the need of unity within the Ummah. He recited the verse "Hold fast to the rope of Allah and let nothing divide your". He stated the rope of Allah is the Qur'an and the Messenger of Allah Almighty, if we hold fast to them, we will never deviate or become fragmented. Sister Anam Qaiser, a community activist, stressed upon the need to re-establish our relationship of love and reverence with Holy Prophet (Blessings and peace be upon Him).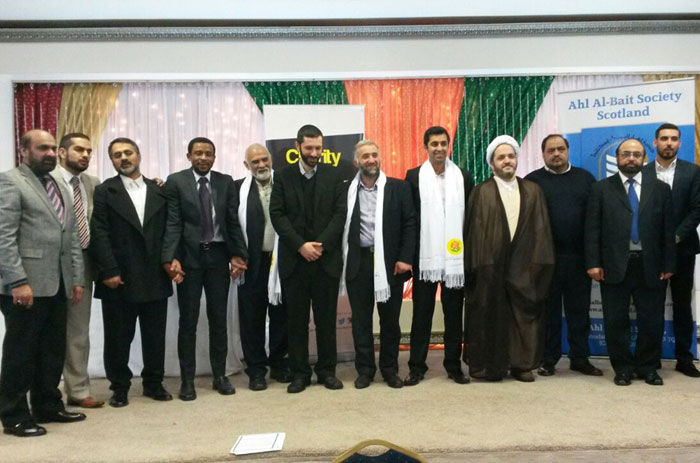 Finally Shaykh Rehan Ahmed Raza Al-Azhari, President Muslim Youth League UK, thanked all the participants and guest speakers for attending the conference and making it very successful. He said that the Holy Prophet (Blessings and peace be upon him) had already informed the Ummah of such young foolish people who will continue to emerge and cause corruption upon earth. Finally he read out the Sunni Shia Unity Declaration, which had been approved by many scholars from various sects in Glasgow as well as other parts of the World.
Reported by: Hifzul Choudhary