Shaykh-ul-Islam delivers a lecture in Houston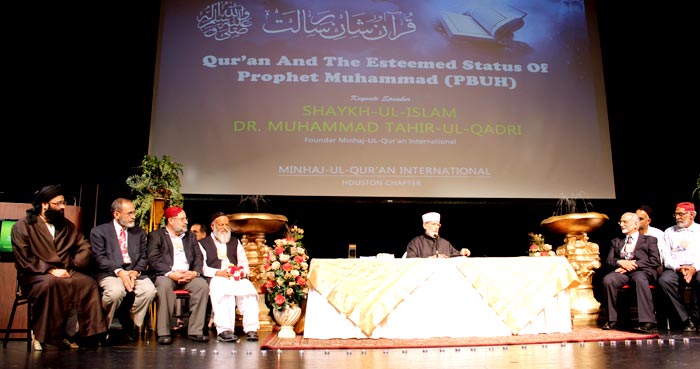 With the goal of educating the Muslim Ummah about the highly esteemed status of Prophet Muhammad (PBUH) in an era of confusion, the Houston Chapter of Minhaj-ul-Quran International (North America) was honoured to invite Shaykh-ul-Islam Dr. Muhammad Tahir-ul-Qadri to illuminate the glorious status of the Holy Prophet (PBUH) through verses of the Holy Quran, which explain the highest honour, reverence, greatest esteem and veneration conferred on the Holy Prophet (PBUH) by Allah Almighty. In order for us to come closer to the Holy Prophet (PBUH), we need to have cognizance about how Allah Almighty loves His Prophet (PBUH) and places him on the highest esteem and how He wants us to love him, respect him, and pay honors and blessings.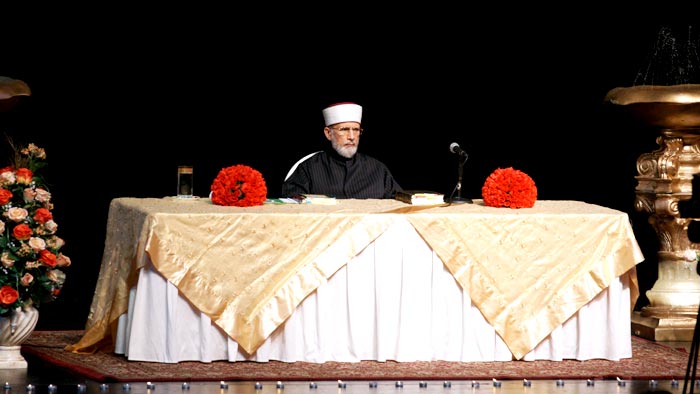 On the beautiful evening of Saturday, September 10th, 2011, the magnificently decorated Cullen Performance Hall in the University of Houston was full of nearly a thousand eager attendees, coming from 17 different states. Houston is the largest city of the State of Texas and third largest city of the United States. Out-of-town guests arrived by air, cars, and group buses; special accommodations were arranged for attendees residing in hotels.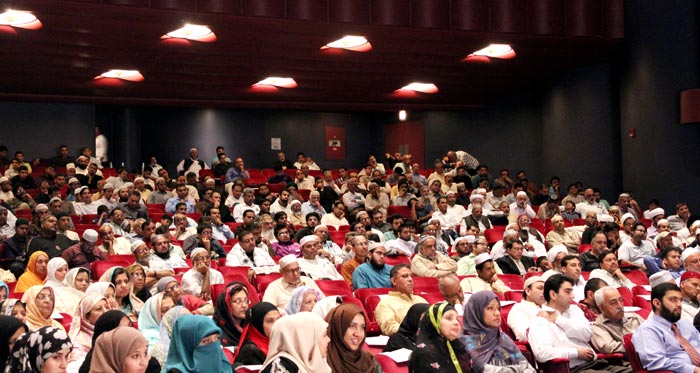 Allama Mukhtar Naeemi, Imam and Khateeb of Masjid Ghaus-e-Azam was the master of the event. Prior to the lecture, he beautifully introduced Shaykh-ul-Islam to the participants.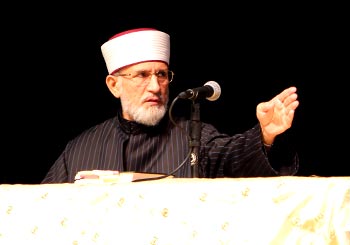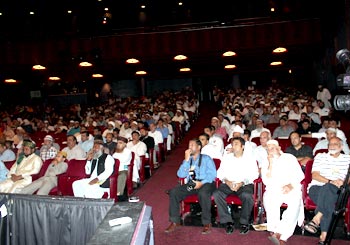 Lectures and speeches delivered by Shaykh-ul-Islam are always highly moving and spiritually cleansing. This one was no exception. During the 2-hour lecture, Shaykh-ul-Islam stressed that no human can place a limit on the love and respect for our Holy Prophet (PBUH) – the only limit on humans is that they cannot prostrate himself to him (PBUH). Only Allah Almighty can place a limit, and He has raised his (PBUH) status, as stated in Sura Al- Inshirah, verse 4, "And We exalted for you your remembrance."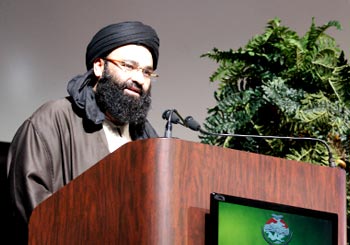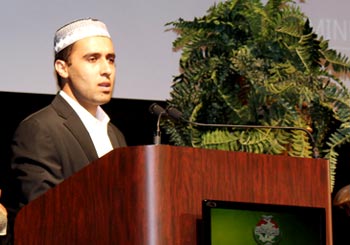 Another key point Shaykh-ul-Islam explained was how Prophet Muhammad (PBUH) was addressed in the Holy Quran compared to the other prophets. Allah Almighty called the other prophets by their names, but not once did he call the Holy Prophet (PBUH) by name. This clearly shows that not only is the Holy Prophet's (PBUH) status above that of normal humans, but also superior to other Prophets. The Quranic evidence cannot be refuted, but rather further enhances the station of the Holy Prophet's (PBUH).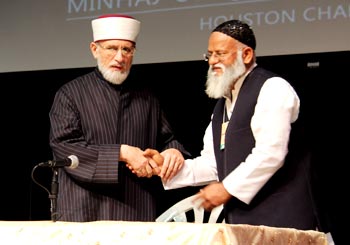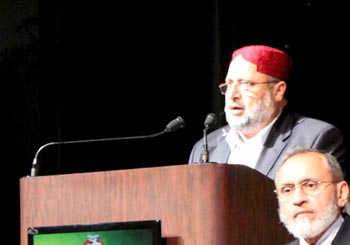 This memorable event was telecast live to over 90 countries via www.minhaj.tv by the "MAM Production of Minhaj USA". On Sunday, September 11, Shaykh-ul-Islam laid a foundation stone of the Minhaj-ul-Qur'an Center in the North Houston. A mosque will also be a part of that center, which Shaykh-ul-Islam named 'Jameya Abi Haneefa'. He prayed for it to become the largest center of Minhaj-ul-Quran International in the United States. Later, after Maghrib prayer, Shaykh-ul-Islam inaugurated the newly constructed, double-storied Masjid Ghaus-e-Azam located on FM1960 in North Houston. Shaykh-ul-Islam also delivered a spiritual lecture on the evening of the inauguration.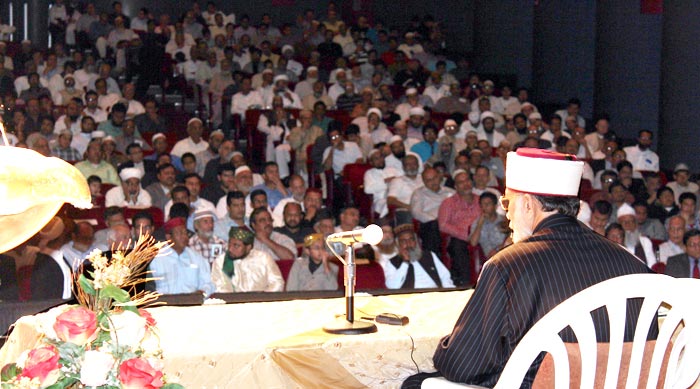 At the end of the event, meals were provided to all the attendees. The main organizers of this blessed event were Mr. Razi Niazi (President, MQI Houston ), Mr. Nizar Charania (Vice President, MQI Houston), Mr. Zafar Iqbal Khan (Chief Coordinator MQI Houston), Mr. Nasir Khan and Mr. Khurram Khan (Co-ordinators MQI Youth League Houston), Mr. Abdullah Khan (media team, Minhaj Youth League Houston) and Sharjeel Ahsan (MQI Outreach Coordinator). They worked day and night to make this program a roaring success. Dr. Mansoor Mian (President of Minhaj-ul-Quran International North America) of Dallas provided complete support and also coordinated with out-of-town guests to make their stay comfortable.
Reported by:
- Fatima Qazi, MQI Youth League (Dallas Chapter)
- Nasir Khan, MQI Youth League (Houston Chapter)