The News Teller: Adept scholar Tahir ul Qadri proposes 'Anti-Terror Curriculum'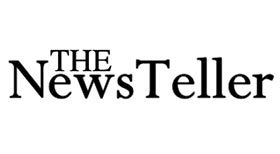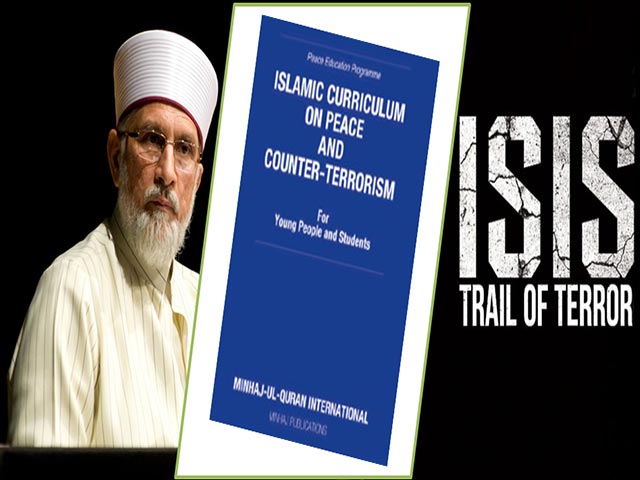 Dr. Muhammad Tahir-ul-Qadri – a renowned Islamic scholar and the Chairman of Minhaj-ul-Quran International and Pakistan Awami Tehreek (PAT) – has launched a "counter-terrorism" curriculum in London to crash the ideology of Islamist extremist and terrorist group like Islamic State/Daish, in order to stop the young people becoming the part of so-called Islamic institutions.

It was the second time that Dr. Qadri issued a detailed answer curriculum to the fake ideology of Islamic extremist groups. First Fatwa on Terrorism and Suicide Bombings was issued by him on March 02, 2010. Addressing to the audience, Qadri said that I wished this curriculum must be taught at educational institutes in addition to mosques and Islamic institutions so the people come to know about the real Islam that is the name of peace.
Dr. Muhammad Tahir-ul-Qadri has wrote the peace curriculum in English, Arabic and Urdu language to counter the arguments of extremists and so-called Islamic institutions that they are doing in the name of Islam.
He told the Reuters, "We want to make clear that all activities being carried out by ISIS or any other terroristic and extremist organization either in the name of God or religion or establishing any kind of Islamic state by act of violence….are totally in violation of the Quran and Islam."
Dr Muhammad Tahir-ul-Qadri addressing the launching ceremony of Islamic Curriculum on Peace and Counter-Terrorism
A 900-page peace curriculum has been launched just after the call of Prime Minister David Cameron to Muslim communities to put all efforts to stop the young people being radicalized by extremist group such as ISIS, adding some Muslims were quietly condoning extremist views.
Tahir-ul-Qadri issued a detailed fatwa five years ago declaring that terrorists and suicide bombers were unbelievers.
"This will be a two-way war, not only through books in the study circles, mosque and schools, but on social media too," said Qadri who is willing to spread his curriculum to Pakistan, India, across Europe and to the United States.

Former UK Minister Baroness Sayeeda Warsi addressing the ceremony
Sayeeda Warsi, a former minister in Cameron cabinet and the first Muslim minister in the British cabinet said the audience of imams, religious scholars, politicians, and academics that the Britain government should consider using the curriculum in all schools.

Brig. Paul Harkness addressing the ceremony
"The British Muslim community is part of the solution," she said. "British Muslim communities do not quietly condone ISIS. They condemn ISIS."
We have provided a counter narrative to counter their propaganda to be used in schools, mosques, madrasahs #AntiTerrorCurriculum

— Dr Tahir-ul-Qadri (@TahirulQadri) June 23, 2015
Our Prophet Muhammad (pbuh) had already warned us about the brutal Kharajite ideology. #AntiTerrorCurriculum

— Dr Tahir-ul-Qadri (@TahirulQadri) June 23, 2015
Many young people have travelled from Europe and Middle East to fight for so-called Jihad, we have to tackle this Kharajite ideology.

— Dr Tahir-ul-Qadri (@TahirulQadri) June 23, 2015
#ISIS is murdering in the name of God and no faith justifies this brutal killing. It is evil against humanity. #AntiTerrorCurriculum

— Dr Tahir-ul-Qadri (@TahirulQadri) June 23, 2015
Source: www.thenewsteller.com
Source : http://www.thenewsteller.com/world/adept-scholar-tahir-ul-qadri-proposes-anti-terror-curriculum/18439/